Cleantech Commons selected as future research home of Trouvé Victory Inc.
Advancing clean technology innovations in the electric vehicle sector among shared goals 
Cleantech Commons and Trouvé Victory Inc. have announced that the emerging Canadian electric vehicle company is exploring tenancy for its research, new product development, and pilot-scale operations at Cleantech Commons in Peterborough, Ontario.

The announcement was made on March 29, 2023, and follows the recent signing of a memorandum of understanding.
Read Cleantech Commons to be Explored as Future Home of Trouvé Victory Inc. – from Trent News
This MOU builds on a collaborative research relationship entered into between Trent and Trouvé in November 2022 designed to leverage the University's expertise in fields such as chemistry, biomaterials, and materials sciences. The collaboration on clean technology innovations aims to take advantage of the faculty expertise and facilities at Trent to advance green innovations for electric vehicles.
"We are excited to welcome Trouvé to the Cleantech Commons community of clean, green and low-carbon innovators and entrepreneurs," says Martin Yuill, executive director of Cleantech Commons.
"We believe that academic and entrepreneurial collaboration is fundamental to driving the discovery of new sustainable solutions and we look forward to the possibilities with Trouvé as they bring their innovative technologies to the market."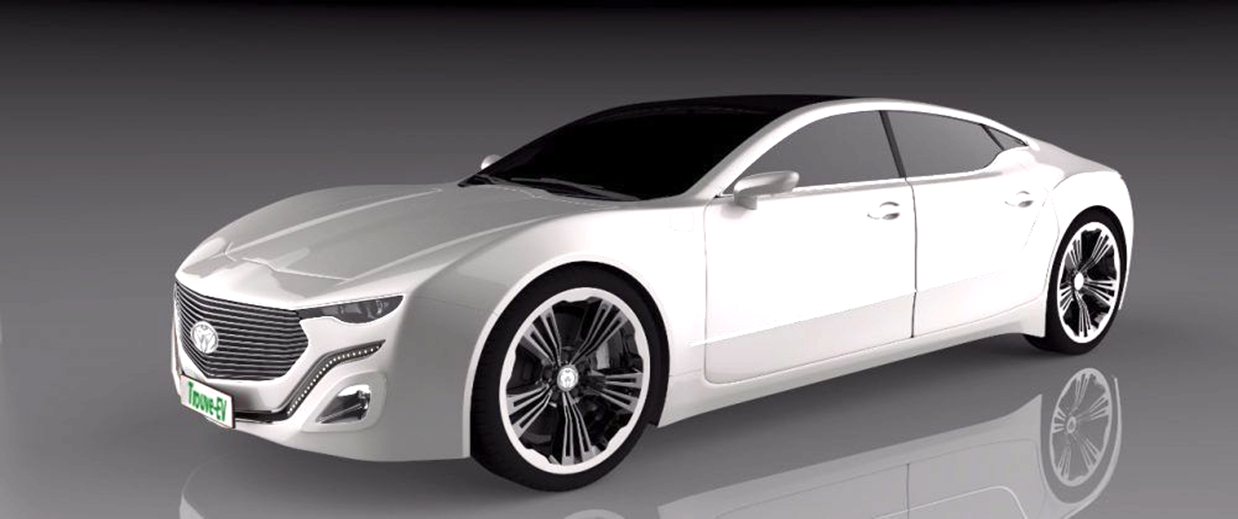 Cleantech Commons research and innovation park is a partnership between Trent University and the City of Peterborough. Its vision is to become a hub for green technology innovation.
See EV company Trouvé Victory explores tenancy at Trent University research park in Peterborough, Ont. – from Global News
Trouvé's plans for future tenancy at Cleantech Commons include a LEED-certified pilot facility using forward-thinking sustainable architectural practices with an advanced manufacturing pilot production space, a product demonstration zone, research and development laboratories, and a community hub designed to serve multiple stakeholders in the advancement of a net-zero future for the automotive industry.
"Perhaps our biggest reason for choosing Cleantech Commons is the link with Trent University and its excellent research team, with whom we plan close collaboration," says Faruk K. Rama, chairman of Trouvé.
"Our facility will benefit from access to their talented graduates and post-doctoral fellows, plus, who can resist establishing a base in this naturally beautiful location and its proximity to the Greater Toronto Area?"
Trouvé is currently finalizing a round of investment, part of which will finance the construction of its future facilities at Cleantech Commons.
Read more: Trouve Victory eyes research facility in Peterborough – from Peterborough Examiner
Cleantech Commons Selected As Future Research Home Of Electric Vehicle Company Trouvé Victory Inc. – from Kawartha 411
About Trouvé Victory Inc.
Trouvé Victory Inc. is a Canadian company incorporated in 2019 to manufacture electric vehicles, based on a decade of previous experience in the industry in a JV partnership with the Nur Majan Automobile Company in Oman. All vehicle models are planned to use green hydrogen fuel cells. A prototype sports model has already been successfully built, and concept designs are completed for the sedan, pickup truck, and SUV models. Equipped with state-of-the-art AI cockpits and ultra-secure communications, the cars are packed with cutting-edge technology.
Mass production is planned in Canada, the USA, the UK, and Oman by early 2025, however, there are plans to fulfil an order of 5000 vehicles in the coming year using its temporary facilities in Canada.
Trouvé is environmentally conscious and strives to harness materials and methods from around the world, to have the smallest carbon footprint possible. Trouvé plans to use carbon fibre composites to reduce weight and significantly enhance the strength of the car. Solar PV panels on the roof and regenerative power will add extra mileage, using green power sources.
All Trouvé production plants will use green hydrogen to generate the electric power needed for their daily operations.
Trouvé is proud to be associated with Trent University researchers to continue to innovate and create components that are environmentally friendly.