Intake Now Open for SmartGrowth Funding: Eligible enterprises can access up to $100,000 CAD in non-repayable funds
A good "Friend of Cleantech Commons", Bioenterprise Corporation, is accepting applications for the 2nd Round of their SmartGrowth Program – and members of the Cleantech Commons Community are invited to apply!
SmartGrowth offers successful applicants up to $100,000 in non-repayable project-based funding available to innovative food and agri-tech companies.
The SmartGrowth Program provides SMEs in southern Ontario's food and agri-technology sectors access to acceleration financing to support scale-up and expansion projects.
SmartGrowth invites food and agri-tech businesses with innovative technologies to lead impactful projects that will accelerate their business growth and profitability while strengthening the regional economy for southern Ontario and Canada's agri-technology industries.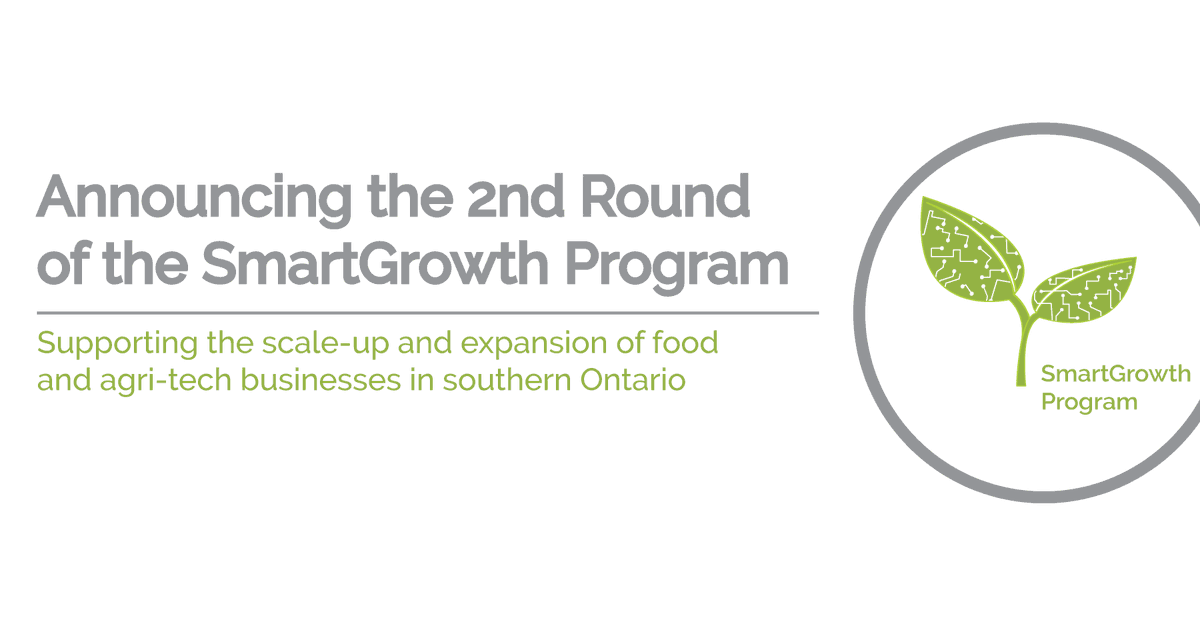 SmartGrowth is a matching fund that provides eligible enterprises with up to $100,00 CAD in non-repayable funds, as well as coaching & mentorship support services.
The application deadline is January 22, 2021, at 12pm EST.
For more details and a full list of eligibility criteria, please review the Program Guide or visit the SmartGrowth webpage here: https://bit.ly/3gOtfD3.
To apply, please download and complete Written Proposal and submit it with the Letter of Intent Form.
Successful applicants will be invited to complete a full application, which will be accepted until 12pm on February 18th, 2021.
If you have any questions about the SmartGrowth Program please contact Bioenterprise Program Manager, Alexandra Coccari at alexandra.coccari@bioenterprise.ca.
About Bioenterprise Corporation 
Bioenterprise Corporation is dedicated to growing the agri-tech economy in Canada by commercializing innovations, attracting investment, and establishing globally competitive companies that will provide long term, highly skilled employment opportunities. Our team of Analysts and Mentors work hands-on, providing customized commercialization support services, industry and technical expertise, and strategic connectivity to advance your innovative agri-business. See:
https://bioenterprise.ca/