"People of the Portal": Bio Graphene Solutions named one of Canada's "top 50 investable cleantech companies"
Our friends at OCTIA – the Ontario Clean Technology Industry Association – of which Cleantech Commons is proudly a member, recently profiled one of our "Cleantech Innovation Portal" clients, Bio Graphene Solutions (BGS).
OCTIA interviewed David Fisher, BGS Co-Founder and CEO. You can read that full interview here!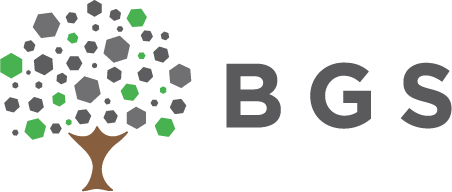 BGS is a sustainable manufacturer and supplier of consistent, high-quality graphene from non-graphite source materials via a proprietary thermal-mechanical production process.
The company converts 100% organic material (biochar) via an eco-friendly process and manufactures graphene for use across numerous applications, primarily focusing on the concrete and asphalt industries.
Graphene, an allotrope of carbon that consists of 10 layers of carbon atoms or less, is used to replace chemical additives in various commercial applications to improve performance.
"The greatest challenge with traditional graphene," Fisher told OCTIA, "is producing large volumes of graphene with a consistent high-quality in a cost-effective manner while minimalizing the environmental impact of the production process."
Fisher begins the interview by describing the company's core offerings and explaining how they contribute to a cleaner, greener future.
He explains how the company is focused on alleviating environmentally taxing materials in commodity-based applications. BGS is currently focused on removing cement in concrete mix designs – a material responsible for more than 8% of global CO2 emissions.
Their graphene-enhanced admixture products can significantly reduce the amount of cement needed in commercial concrete mixes without negatively affecting the strength performance of the final concrete product. As a result, this solution provides significant material and cost-savings and a dramatically improved carbon footprint to the final concrete application.
Significantly, BGS was recently named to the Foresight 50, which recognizes the country's top 50 investable cleantech companies.
At the end of 2022, BGS announced the final development of their first graphene-enhanced product for the concrete market and filed two process patents around their unique graphene production technologies.
Fisher says that BGS is working on finalizing a Series B Round of financing that will allow the company to scale up to produce approximately 20-30 metric tons of biographene annually. This will make BGS profitable.
Each month, OCTIA profiles a different member company or organization. Want more Ontario clean technology content? Subscribe to the OCTIA newsletter.
Click to read Biographene: Providing significant savings – Ontario Clean Technology Industry Association (octia.ca)